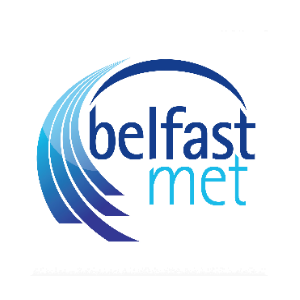 Belfast Metropolitan College
Belfast Metropolitan College (Belfast Met) is the largest Further and Higher education college in Northern Ireland and one of the largest Vocational Educational training colleges in the UK.  Belfast Met has a portfolio of vocational training delivered across 5 Schools from entry level to degree level. The College is committed to the delivery and enhancement of Northern Ireland's Government's Priority Skills Areas (PSA) including the Creative & Service Industries (CSI), Science, Technology, Engineering and Maths (STEM), Sport, Fashion and Health & Childcare. BELFAST MET delivers an extensive curriculum across the Belfast Region in its 5 campuses and serves all of Northern Ireland due to its specialist curriculum offer.
Belfast Met is committed to curriculum improvement processes to produce "work-ready" students with "creative intelligence". Belfast Met's Development Plan & Curriculum Development Strategy (CDS) aim to develop closer links with employers and support skills development to enable the industry to avail of the College expertise.  BMC is determined to provide the range of skills necessary to support employers in competing locally, nationally, and internationally. As part of this new approach, we have established a new Training, Apprenticeships and Employer Engagement Department which focuses on further enhancing the College's offering to support employers on "Leading the City to Work".
---
City of Dublin ETB
CDETB (formerly City of Dublin Vocational Education Committee) has been providing education services across the City of Dublin since the 1930's.  Our services have grown to include 22 Schools and Colleges, 10 Youthreach Centres, 7 Prisons, a CDETB Adult Education Service operating in 5 separate areas, a Youth Service – CDYSB operating citywide and a series of specially targeted programmes.
The purpose of the CDETB is to develop, to provide and to support high quality person centred learning opportunities for young people and adults in Dublin City.  The Education and Training Board Act 2013 gives a wide remit to CDETB in education at first and second level as well as adult education and training. CDETB believes that the following definition of Further Education and Training is a useful working definition.
City of Dublin Education and Training Board operates a Continuing Professional Development Unit known as the Curriculum Development Unit (CDU). The CDU supports  the professional development needs of CDETBs employees (over 3,000 Teachers). The CDU, established in 1972, is a teacher centred research and development institute, which over the years has developed and supported a variety of local, national and international programmes and initiatives at Junior Cycle, Senior Cycle and Further Education levels which include Post Leaving Certificate, Youth, Adult and Community Programmes. Much of the more recent work of the CDU is focused on supporting teachers in programmes that address educational disadvantage and promote social justice.
---
Internationaler Bund (IB) Mitte gGmbH

The Internationaler Bund (IB) Mitte gGmbH is part of the IB Group, an independent non-governmental organization and one of the largest service providers in the fields of youth and social work, education and labour market services in Europe. IB has established more than 700 facilities and branches in 300 locations worldwide, helping 350,000 children, adolescents, adults and senior citizens every year with their career and personal planning and offering a wide range of services. Its objectives are, beside others to help people to develop in freedom, to shape their own lives, to integrate into society, to assume personal responsibilities, to help actively shaping the development of society and to promote international understanding and cooperation. IB operates based on European social and education policy and offers its expertise and services worldwide.
Its vision is "Strengthening Being Human"
---
Mindshift Talent Advisory
Mindshift is a start-up HR Consultancy established in 2017 in Lisbon, with a strong focus on digital-based solutions. Mindshift operates both at national and international markets in the following core areas of business: #upskilling paths; #coaching, training and mentoring tailored programmes; #competences assessment centres; #career management and personal development; #attraction, selection and onboarding of young talent; # trainees programmes; #preparation of workforce for digital transformation; #social media campaigns.
Mindshift is strongly committed with principles of Social Responsibility and the 2030 Agenda for Sustainable Development, bringing together a team of staff with various backgrounds and professional experience.
www.facebook.com/mindshift.talent.advisory
www.linkedin.com/company/mindshift-talentadvisory
---
Evolve Global Solutions Ltd 
We provide specialist training solutions that raise standards in vocational education and training and professional development worldwide. We believe that learning, knowledge and skills are at the heart of human development and wellbeing. When done well, individuals, society and economies bloom and flourish.
We aim to share our expertise in designing learning solutions to ensure that every learning experience has the right impact and supports the development of healthier societies and economies. In order to achieve or goals we work with an extensive global network of organisations, around the world, who are working to develop an effective and resilient future workforce: Ministerial departments, National/international agencies, TVET colleges / higher education providers / private training providers / NGO / Businesses
website: www.evolveglobal.co.uk
Facebook: https://www.facebook.com/EvolveGlobalSolutions
LinkedIn: https://www.linkedin.com/company/evolve-global-solutions-ltd
Address: Alscot Estate, Atherstone Hill, Stratford-Upon-Avon, CV37 8NF
Phone: +44 (0) 330 088 6669
---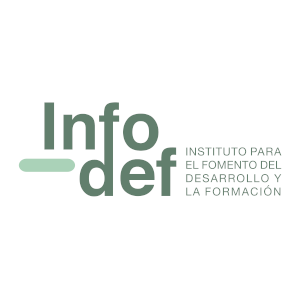 Infodef
INFODEF, Institute for the Promotion of Development and Training, is a private and independent center for Research, Development and Innovation whose mission is to design and carry out projects that contribute to achieve a sustainable and inclusive development through education, culture and innovation.
INFODEF supports the modernisation of educational systems and the pedagogical innovativeness of public and private educational institutions, at national and European levels, by designing and developing innovative tools, methodologies, products and services that respond to current social and economic challenges and enable to anticipate and drive the changes needed to achieve future goals and objectives in society.
One of the main areas of expertise of INFODEF is the design of innovative methodologies and tools to support the activity of the professional that work with specific target groups, such as young people, migrants, low-skilled adults, people with disabilities, offenders and other unprivileged groups.
https://www.facebook.com/infodef.es
https://www.linkedin.com/company/infodef-instituto-para-el-fomento-del-desarrollo-y-la-formaci%C3%B3n
https://twitter.com/_infodef?lang=en
---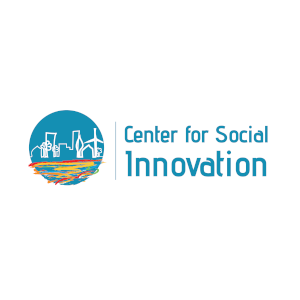 Center for Social Innovation (CSI)
Center for Social Innovation (CSI) is a Research and Development organization, which focuses on fostering social innovation that can bring about a positive change to local, national, regional, and global entities. These entities include but are not limited to governments, local administrative agencies, non-for-profit agencies, commercial entities, and educational institutions. The CSI team is composed of open-minded, fully equipped researchers, entrepreneurs, project managers, trainers, and Information Technology specialists. CSI encompasses the capability and capacity to identify social needs, design and implement adjusted initiatives, and provide for sustainable growth. The CSI team's areas of expertise are in the fields of traditional education and e-learning, entrepreneurship, start-ups, innovation, creativity, negotiations, IP advisory services, social responsibility, business advisory solutions, data analytics, information technologies, project management, project evaluation services, product validation, training and computer gaming. CSI draws know-how and skills from its wide global network, which includes academic institutions, IT companies, public services, international organizations, start-ups, and public services.
Website: www.csicy.com/
Fb page: https://www.facebook.com/CSI.CYPRUS
Instagram account: https://www.instagram.com/csi_cy/
---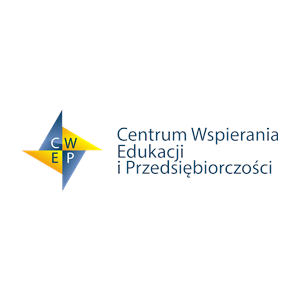 Centrum Wspierania Edukacji i Przedsiębiorczości (CWEP)

Centrum Wspierania Edukacji i Przedsiębiorczości operates from 2004 conducting activities related to the support and promotion of modern education and entrepreneurship, scientific research and consulting, conducting training, publishing, marketing, consulting and advertising activities. The Association provides services to support education through the implementation of transnational education projects aimed at young people and the organization of training. It also runs a consulting support for companies operating in the Subcarpathian region and Lesser Poland region and implements investment projects aimed at improving the quality of business support services. The Association is active in the field of science, expressed in the commitment to research projects and conducting its own analyzes of society.